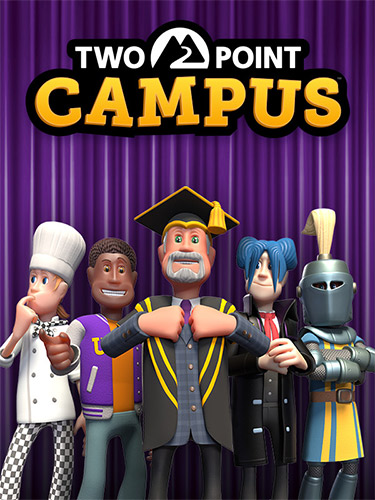 Two Point Campus
v1.3.108381 + 2 DLCs + Switch Emulators
Release Date: August 16, 2022
Genres/Tags: Managerial, Strategy, Isometric, 3D
Developer: Two Point Studios
Publisher: SEGA
Platform: PC [Repack]
Engine: Unity
Steam User Rating: eh, no, Switch has no Steam
Interface Language: English, French, Italian, German, Spanish – Spain, Brazilian Portuguese, Polish, Traditional Chinese, Simplified Chinese, Korean, Turkish
Audio Language: English, German, Mandarin
Crack: Ryujinx/Yuzu Switch Emulators
Minimum requirements:
Operating System: Windows 7/8/8.1/10 (x64)
Processor: at least 4-cores i5
RAM: 8 GB
Video Card: Nvidia GeForce 970
DirectX: 11
HDD Space: 2.9 GB (4.3 GB during installation)
Screenshots – click to enlarge If you don't see screens – disable your adblock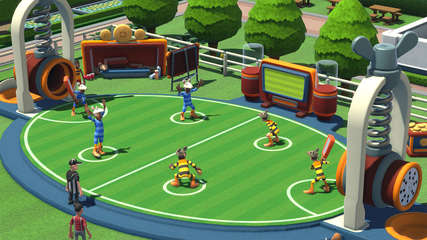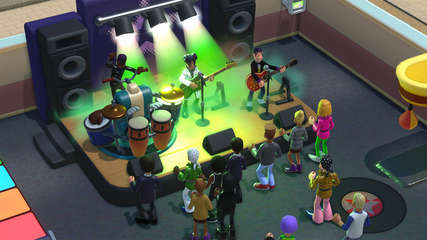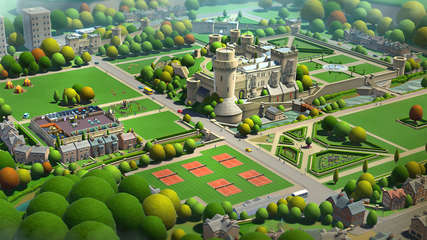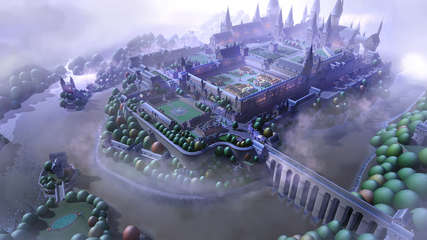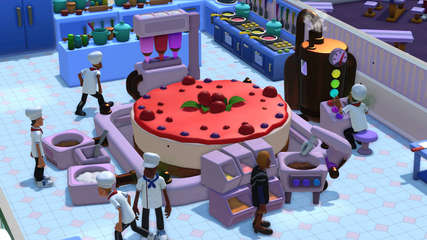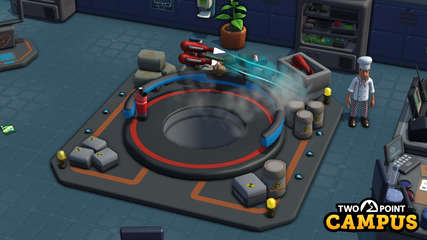 Description:
Build your university, your way!
It's time to spin academia on its head! Got a yearning for learning? Or just keen to build an educational masterpiece? Campus is jam-packed with new creative tools to help you build the university of your dreams.
For the first time, build in the great outdoors as you develop your own delightfully educational campus environment, housing the top teaching facilities in the land. Whether you prefer building on simple foundations, or placing every tree, you can build the university you want.
Lay down pathways with new easy-to-use tools. Plant glorious collections of outdoor flora. Place benches, fountains, sculptures, hedgerows – even picket fences. The only limit is your imagination (and your in-game bank balance).
Not the usual fare:
But, of course, it wouldn't be a Two Point game without a twist.
Rather than typical academic fare, students in Two Point County enjoy a range of wild and wonderful courses: from Knight School (hey, we all have to learn jousting at some point in our lives), to the salivatory Gastronomy, where your students will build mouth-watering concoctions like giant pizzas and enormous pies.
The academic year… is here!
Take advantage of the opportunity to spend way more time with the little people in your university. The academic year begins with a summer break, giving you enough time to get everything looking great before your students move in.
Build libraries, hire the best staff (from eccentric professors to madcap researchers), kit your campus out with the best courses and watch the academic potential of your students get unlocked!
Shaping the future:
But it's not just work hard. Get to know your students, explore their individual personalities, wants and needs. Keep them happy with clubs, societies, gigs.
Surround them with friends, help them develop relationships, furnish them with pastoral care and ensure they have the right amount of joie de vivre to develop into incredible individuals who will do the legacy of your university proud.
Repack Features
Based on Two_Point_Campus_NSW-HR Switch scene release: hr-aztya.xci (3,992,977,408 bytes)
Two_Point_Campus_Update_v1.3.108381_NSW-SUXXORS (1 GB) applied over; Two_Point_Campus_Early_Adopter_Bonus_DLC_NSW-HR + Two_Point_Campus_Asia_Language_Pack_DLC_NSW-HR DLCs are included and activated
Ryujinx (v1.1.220.0, August 17, 2022, 43 MB), Yuzu EA (v2907, August 16, 2022, 86 MB), Yuzu Mainline (v1135, August 16, 2022, 109 MB) Switch emulators are included and preconfigured.
Switch Firmware v14.1.1 (321 MB) added as a requirement for Ryujinx
To boost performance on Yuzu emu, as soon as you get into the game press 'ctrl + u' to remove fps lock and subsequently unlock more FPS. (You can see the unlocked status next to your FPS counter)
To boost performance on Ryu emu, disable the V-sync option either before boot up or while playing to see the FPS difference. (Screen tearing may happen, so beware)
Yuzu builds have a bug where the ground textures are black in outside areas, so use Ryujinx if this bug bothers you in any way
Test both emus and use the one which performs better on your system
100% Lossless, but NOT MD5 Perfect: encryption was removed for better repack size
NOTHING ripped, NOTHING re-encoded
Smaller archive size (compressed from cumulative 5.3 to 1.8 GB)
Installation takes 2 minutes
After-install integrity check so you could make sure that everything installed properly
HDD space after installation: 2.9 GB (4.3 GB during installation)
Language can be changed in game settings
Use older build of Ryujinx from "_Ryujinx Windows 7" folder to play on Windows 7, if the included build doesn't work for you
At least 2 GB of free RAM (inc. virtual) required for installing this repack
Repack by FitGirl
Cross-repack compatibility
If you have downloaded and still have some of my Ryujinx-powered repacks, you can use fg-ryujinx-firmware-14.1.1.bin from any of those and save 321 MB of traffic.
https://www.upload-4ever.com/3dcvfbvfyr35
Direct Download | Uploadever. in
Direct Download | Uploadev. Org
Direct Download | Upload-4ever. Com
If Required, Password: 123