Windows_11_PRO_22621.1972_X64_BypassReq_EN-US_Pre-activated​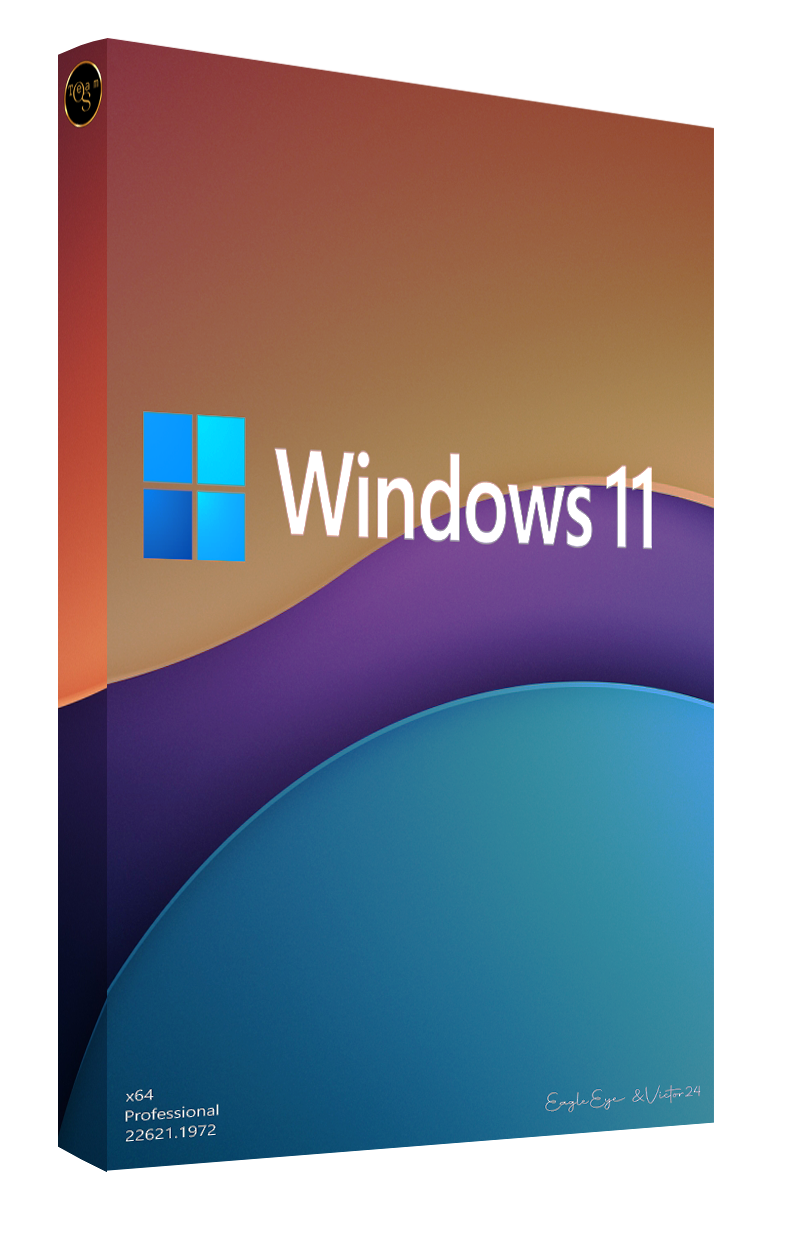 Description:
Windows 11 Pro 22621.1972 is an Insider Preview build of Windows 11 that was released on June 29, 2023 to the Beta Channel.
Some of the new features and improvements in Build 22621.1972 include:
WinUI 3 support for Windows App SDK. This means that File Explorer switches from using WinUI 2 to using WinUI 3, which is a modern UI framework for Windows apps.
Improved simplified Chinese fonts and Microsoft Pinyin IME to support GB18030-2022, a new standard for Chinese characters.
Cross-cloud authentication for Microsoft accounts and Conditional Access checks.
Improved file sharing with Outlook contacts from File Explorer, with the option to quickly email the file to yourself.
Notification badging for Microsoft accounts on the Start menu, giving quick access to important account-related notifications.
Many new features and improvements to Microsoft Defender for Endpoint.
Some of the fixes in Build 22621.1972 include:
An issue that affects TextInputHost.exe, which stops working.
An issue that affects HKCU\Software\Microsoft\Windows\CurrentVersion\Explorer\User Shell Folders, which can now set and maintain the correct default permissions for this directory path.
An issue related to RAM, where some devices with less than 4GB of RAM would not be offered Windows 11 due to a bug where it was checking for 3.5GB instead of 4GB.
An issue related to BitLocker, where some devices would fail to enable BitLocker after upgrading to Windows 11 due to a bug where it was checking for TPM 1.2 instead of TPM 2.0.
General Information:

OS build : 22621.1972
Version : 22H2
Arch : x64
Lang : en-US
Author: Victor24
Compression: ESD
ISO Size: 4.2gb
Note:
This is base on original ISO of Windows 11. Nothing has been remove or added.
The author only implement the bypass of all the requirements.
This build can be used in all type of installation, same with the original. Can be used in Dynamic upgrade and Dynamic update.
Download Link 1 …..Download Link 2…..Download Torrent
If Required, Password: 123